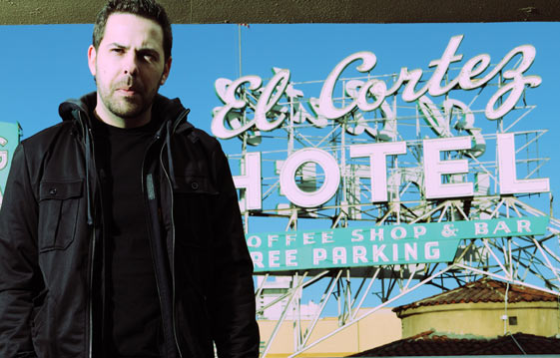 Long time bass music royalty, KING started his musical career as a DJ. Cutting his teeth in the Las Vegas Rave and Drum & Bass scene starting back in '97. Pushing forward since with multiple acclaimed mixtapes and CD's. Since then, he has finely tuned his ear and moved on to producing & DJ'ing other tempos, including dubstep, glitch, tropical inspired four-four bass music, all the way up to 160BPM footwork & juke. One not to be held down with constraints of time signature or tempo, blending influences of Garage, House, Dubstep, Soul, Funk and Tropical, into smooth, extremely bass-heavy music.
One-half creator of SMASH! a monthly bass music event in Las Vegas taking chances and bringing the who's-who of dubstep and bass music including: Mala, Starkey, Mary Anne Hobbs, Lazer Sword, Chefal, Caspa, Ginz, and more.
With releases on Play Me, 119, Shift, Betamorph, and Tuff Love Dubs, KING has steadily worked his way to the top! With recent weekly airplay on BBC Radio 1xtra with high acclaim from Mista Jam's Daily Dose of Dubstep.
KING's future projects look just exciting as his past, with forthcoming releases on Starkey's Seclusiasis Imprint, his "Bad Dudes" collaboration with Air Stegosaurus, and a slew collaborations with countless vocalists and musicians.
KING's eclectic mix of high-energy bass music moves crowds from the drop of the first kick! Experience the the low end assault at one of his next upcoming shows!
Releases
Bad Dudes – Aint Got a Pill W/ Skamma & Joe Blow [119]
HULK "Angeldust" Remix [Play Me]
HULK "See You" Remix [Play Me]
"Let it Ride Out" [Shift]
"Don't Taze Me Bro!" [Shift]
"DTMB" Trillbass RMX' [Shift]
"AIRSHIP" – [Tuff Love Dubs]
"Afterlife" – [Tuff Love Dubs]
Mark Instinct – Sketchy Maxx Remix [Betamorph]
Swissmiss  [Betamorph]
Forthcoming
Bad Dudes – Blackout [119]
KING – Read You (Feat. Blair) [119]
KING – Animal Calypso [Seclusiasis]
Remixes / Bootlegs
Chase & Status – Time Feat. Delilah (King Remix)
Major Lazer – Keep It Going Louder (King Remix)
Wolfgang Gartner – Latin Fever (King Remix)
Havoc N Deed – Headspin (King Remix)
Alphaville – Forever Young (King Remix)