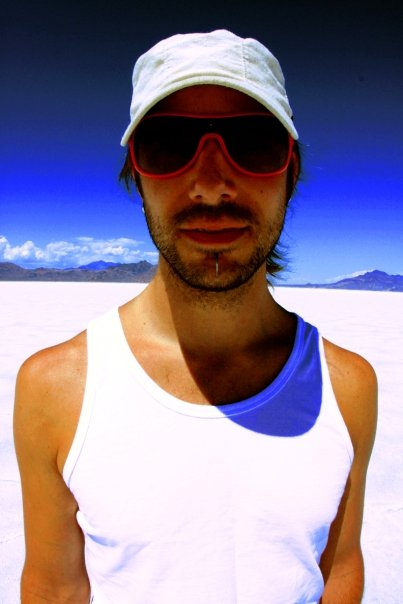 Bio:
On the turntables or tweaking a live P.A., Searchl1te lays out monster bass weight and teeth-rattling percussion. Irreverent of genre but observant of vibes, he brings the substep, sarcopha-beats, yard techno, scandalbass and tech:freek biz. His tunes are loaded with his own field recordings, samplings from a nerdy collection of vinyl, analog grit cranked out of piles of old studio gear, and collabs with the underground's tuffest lyricists and musicians.
Searchl1te's music resides in the space between genres, where they can be heard clanging and blending together…like the cacophony of a street market…or two cars next to each other at a stoplight with their windows down, each blasting different music. Searchl1te has traveled extensively with this sound, bombing beats in Buenos Aires, NYC, San Fran, Vegas, Chicago and all points between.
The founder of Part Time Sucker Radio, Searchl1te (a.k.a. Kee – BassByThePound Crew) has been doing non-commercial radio with WNUR 89.3 FM in Chicago for over a decade. He's also held down long-running shows on www.Dubstep.Fm, www.Destroyer.net and www.Dnbradio.com.
A new project, Chicago Sewer, partners Searchl1te with The Abominable Twitch. Chicago Sewer is a live pa tearout that incorporates bent circuitry, software dexterity, live instruments, turntablism, and more.
For a day gig, Searchl1te teaches reading, writing and music production to incarcerated youth in Chicago. Visit www.FreeWriteJailArts.org to peep writing, art, and tracks produced by his students.
Discography:
~Searchl1te & Demoizella – Parafreeze EP — Perception 2020 (forthcoming)
~The Abominable Twitch – Discipline (Searchl1te Rmx) — Freakeasy Records (forthcoming)
~Searchl1te & Paloma Del Cerro – Sonido Interior — Renegade Lights
~Searchl1te & MC Zulu – Politricks In Paradise / Bubblebutt — Brap Dem! Records
~Kush Arora & MC Zulu – Lose Control (Searchl1te Rmx) — KAP Records
~Searchl1te – The Complex / Proprioception — Dubfront Records
~Searchl1te – No Badness / Sigil — Dubfront Records
~La Manita De Fauna ft. Searchl1te Rmx — ZZK Records
~Various Artists – Going Green — Trillbass
~Jeekoos – Form of Communication (Searchl1te Rmx) — Dubfront Records
~MC Zulu – Ransom the Senator (Searchl1te Rmx) — Dubfront Records
~No Coast All Stars — Dubfront Records
~MC Zulu & Searchl1te – Leaving Babylon / Mathrock Riddim — Dubfront Records
Tunes available on Itunes, Juno, Beatport, Addictech, and other retail outlets.