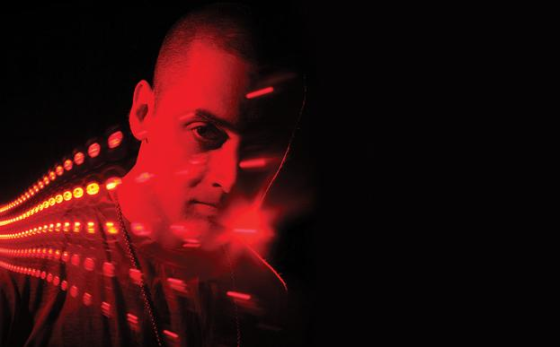 Groove Armada have incurred the wrath of acclaimed producer/DJ Redlight – formerly known as Clipz – by naming their new decks 'n' FX show Groove Armada presents Red Light.
We have to admit we were confused when we saw it listed on the line-up for Camp Bestival, and thought it just meant they were hosting an evening or arena featuring the Bristol-bred DJ and the other names that followed – but that's not the case. According to the Camp Bestival website, Red Light is "a 4 deck, multi fx, audio visual DJ experience that's rooted in the warehouse but delivered in spectacular stadium style"
Redlight was not impressed, saying that that he and his management contacted Groove Armada and told them that it would cause confusion: "we gave them the choice but they refused, massive egotistical wankers. there takin the piss" he wrote, after he had already Tweeted: "Fux groove armada u fuxin cunts, Yr fuxin muppets"
It's not the first time such an occurrence has happened, nor shall it be the last. Caribou had to change his name from Manitoba after, according to Wikipedia, he was threatened with legal action by Richard "Handsome Dick" Manitoba the stage name of The Dictators frontman Richard Blum. As Snaith himself commented, "It's like The Smiths suing John Smith or something". Dubstep and grime bastion Plastician had to change his name from Plasticman after Richie Hawtin got in touch re some little project he did under the name Plastikman, and apparently Roska has even asked Mosca to change his name, which seems drastic.
Then again dubstep duo Darkstar haven't beefed with Ashley Beedle & Cosmo's DarkStarr project as far as we know. Yet.