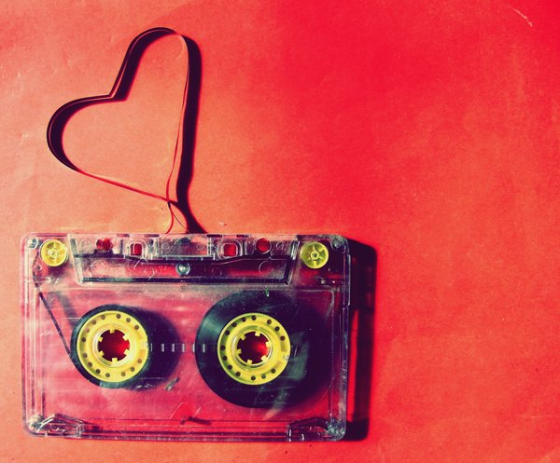 Here's a live one-take practice session I recorded while getting ready for a set I played at Smash! last November.  It sounds decent so I thought I would post it here for you to listen to…a little raw sounding with a thumbed mix here and there, but hey…that's what playing live is all about, right?
This was a really personal set for me.  I wasn't jocking the latest tracks like usual, instead I selected a bunch of songs that really mean a lot to me for all sorts of different reasons and from all different parts of my life.  So instead of a regular old tracklisting, I thought I would tell you a little bit about what each track meant to me…kind of like a little mini love letter to each of these cuts.  I hope you enjoy listening to it as much as I did putting it together…holler at me and let me know .
Josh Swissman – Smash Nov '10 Set by 119 Sound
Tracklisting:
1. 0:00 – Modeselektor – "Em Ocean"
Jus playin around with the intro.
2. 0:53 – Mobb Deep – "Shook Ones Pt. II"
Who didn't love this track back in the mid 90's?  The Mobb came equipped and introduced us all to the dun language, Dunn.  Everyone was hard for like 5 minutes when they listened to this tune.
3. 2:52 – DJ Vadim – "The Terrorist" (Swedit)
Vadim's beat was the illest one to have in your crate for the longest time.  Pre-dubstep wobbles in the building!
4. 4:46 – DJ Shadow feat. The Federation & Animaniaks – "Turf Dancing"
DJ Shadow…baddest of all time…nuff said.  The Federation is straight icing on top of this Yay Area cake.
5. 6:08 – The Pack – "Hella Bass III"
Ask ol' Steggs about that based music…he'll tell you it's a straight up movement.  For real, though, these Young L beats knock hard and I can't get enough of this new Bay Area sound.  I'm Miley Cyrus…
6. 7:30 – Haiku D'etat – "Mike, Aaron & Eddie" (Boreta Remix)
These OG LA heads have a big spot in my heart for their mid 90's wordplay, and they sound totally current and relevant in this Boreta remix (also LA heads).  Goodlife Café?  Project Blowed? West West!!!
7. 8:46 – Soulforce & Ward 21 – "The Power" (Grodio Remix)
I pay large tribute to Ward 21 in this set – my favorite dancehall act of all time.  Munich dude Grodio flips one of their tunes into something that sounds like it could explode into full on dnb at any moment – and that's a good thing.
8. 9:58 – Vermin – "Chemical"
I have followed this cat on Dubstep Forum for a while now…good to see him start to get some shine.
9. 11:20 – Plan B – "Love Goes Down" (Doctor P Remix)
Can't believe Doctor P flipped this kinda cheesy tune into the drumstep beast that this track is…oh wait, yes I can.  He's a badman.
10. 12:32 – Bassnectar & Datsik – "Yes" (Swedit)
This is like when Hulk Hogan partnered up with Mr. T to form a wrestling tag team powerhouse!  Now throw in Top Cat as the referee on the mic and KABOOM…DubstepMania XIV.  Ha!
11. 15:27 – DJ Fresh – "Fight"
I have nightmares about this bassline.  I swear it is laughing at me.  Fresh has that illness.
12. 17:12 – Devo – "Whip It" (Mochipet Nitrous Oxide Mix)
This was my jam when I was like eight years old.  Respect to Bay Area loco, Mochipet, for bringing this one back in my life.  Dubstep bootlegs are the best!
13. 18:42 – Bashy vs. Napt – "Make My Day" (Specimen A Remix)
Yes, I'm an old ass man…and yes I liked Technotronic back in the day.  So hell yes I like this tune that is liberally inspired by those crazy old London dance music people that couldn't wear enough blue lipstick and loud clothing.
14. 20:26 – Michael Jackson – "Billie Jean" (Tek Step Remix)
Michael Jackson will always win – ALWAYS!  He makes his way into every one of my sets in some way, shape or form.  I have used this remix before, and I did kind of thumb it on the way in…so what?
15. 21:42 – Major Lazer feat. Collie Budz & Linda Ortiz – "Never Good Enough" (The Killabits Remix)
I remember how excited I got when I first heard about the Major Lazer project.  This is one of their newer joints with none other than Collie Budz on the mic…flipped inna dubstep style.  This one is just perfect…
16. 23:13 – Shy FX – "Raver" (Breakage Pattern Moschino Remix)
I have been following Shy FX's career from the giddy up for over 15 years (SOUR Records, anyone?).  Glad to see him still making some cold beats.  Breakage adds a nice touch to this one too.  And…the track is called "Raver".  What else do you need to know?
17. 25:09 – Pendulum – "Set Me on Fire"
About twice a year you hear a track that just gives you the chills and makes the hairs on the back of your next stand straight up.  Get ready, this is one of those times…whoowee!
18. 26:39 – The Police – "Roxanne" (Marty Party/Love and Light Remix) (Swedit)
Anybody that knows me knows I'm heavy into reggae and dancehall.  The Police are probably one of the biggest reasons for that.  Thank you boys.
19. 28:26 – Cee Lo Green – "F**k You" (Dr. Palo Dubstep Remix)
Of course I mix Cee Lo Green with The Police.  It's like they were made for each other.  Haha.
20. 29:50 – Outkast – "Bombs Over Baghdad" (Stenchman's Cheeky Bums Over Bod Dad Refix)
Fast Southern lyrics over this slow grinding track doesn't sound good on paper, but since when do you listen to paper?  Outkast has been ruling for decades for breaking all the boundaries that they have.
21. 31:00 – Wayne Wonder – "Enemies"
Uh oh…jugglin time!  OB One and I used to rinse the Surprise riddim all the time.  This Wayne Wonder track would always get a draw when we did.  Chilling lyrics from the normally sweet tongued Wonder really hit a different someting.
22. 32:32 – Spragga Benz – "Pu**y"
I wish Spragga would get more fame than he has had.  Straight gunman lyrics from a time when dancehall was harder and autotune was something that you did to your car when it wasn't running properly.
23. 33:34 – Ward 21 – "What You Need"
Ward 21 sighting #2…this time on the incomparable Hummer riddim made by Arif Cooper.  This is one of the tightest lyrical productions in dancehall history.  Every verse is treach, I had a hard time mixing out after the first one because I wanted you to hear them all.
24. 34:16 – T.O.K. – "Dare or Fear Me"
Another of my favorite dancehall crews…their melodies and flow definitely set these JA cats apart from their peers and are probably the reasons why they stay on top while others fall…T.O.K. dey yah!
25. 35:19 – Madd Cobra – "Unexpected"
Oh man, bad boy riddim of the millennium…Scarface!  Madd Cobra stole the show with his lyrics on this one.  Every sound tape around that time had the Scarface riddim on it and every one would draw the Madd Cobra piece.
26. 36:21 – Ward 21 – "Anti-Spy"
Ward 21 sighting #3…this is truly one of my top five dancehall tracks of all time!  So stripped down and raw sounding.  The illest vocals ever.  This is where the Ward 21 obsession began for me…11 years ago.
27. 37:03 – Q Project vs. Tribe of Issachar – "Champion Junglist Sound" (Jim Sharp Bmore Remix) (Swedit)
How could I not include a Bmore track that combines 2 old jungle heavyweight tunes?!  This is the baddest Bmore bootleg of all time…especially for a jungle fiend like me, right King?
28. 39:11 – Breakage – "Hard" (Redlight Remix)
I always used to rock the Caspa remix of this tune, and only recently came across this Redlight version.  Those of you that are music nerdus know that Redlight is also a drum and bass producer named Clipz, thus carrying the jungle/dnb theme across two tracks in a row (nerdy).
29. 40:50 – Mr. Scruff – "Get a Move On" (Doorly's Pigeonhole This! Bootleg)
This original track was a smooth dancefloor shaker back in the day, and representative of the diverse dopeness put out on Ninja Tune forever.  Doorly bounces the hell out of this track and puts it back on the dancefloor again – where it belongs.
30. 42:14 – Frestylers – "Get Down Massive"
Yet another old jungle/dnb nod…this track reminds me of an old Kenny Ken (Crissy Criss's father for you young bucks) tune called "Everyman".  MC Navigator chatting over a still relevant breaks track makes this one a heat rock that I'm surprised more people aren't pulling out of the crate nowadays.
31. 43:39 – Rico Tubbs – "Bmore Dominator"
The Joey Beltram remix of Human Resource's "Dominator" (1991) ruled my early rave days.  Finland badman Rico Tubbs flips it inna Bmore style…yes please, bring back the whistles and black lights!   PLUR…ha!
32. 45:04 – M.I.A. – "XR2"
I will always have a soft spot for M.I.A..  Add some straight up old school Samir style Bmore horns and a banging beat and you've got yourself a sure shot.  More people should play this cut.
33. 46:29 – Awesome 3 – "Don't Go" (Kicks Like a Mule Mix)
I have been enjoying this track for almost 20 years.  Here it is for you, no new remixes, no retouches, just straight up '92 techno sensibility that still sounds dope to this day.  From me to you…there is no better way to end a set.
Josh Swissman