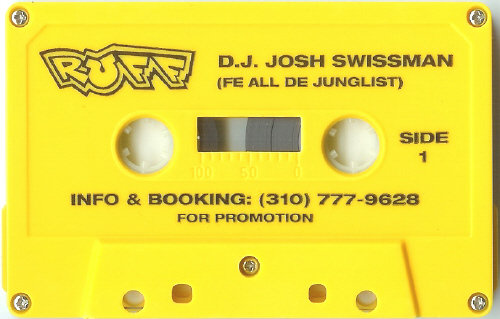 Shouts to the homie OB for unearthing an old mix of mine a few posts back…I too have a shovel.  Peep what I found in the backyard…
These are links to two early mixtapes (for real, tapes!) of mine from '93 and '94 (I think).  The tracklistings are long gone, but for those of you into a ragga jungle type sound from back then please give these a try.  Let me know what you think.
Respect to www.goldenerajungle.com for posting these ancient artifacts.
Special shouts to Rob One (RIP) for cover art…I am sure there is a Rob One post coming in the future – watch the blog.
Josh Swissman